About us...
We research Southampton stories that capture local talent, knowledge and wisdom, hoping to inform, inspire and connect people and neighbourhoods across Southampton. We are committed to understanding the needs, challenges, and opportunities in the city. Our mission, as a community media enterprise, is to promote active citizenship, social inclusion and diversity in the city, to reflect our contemporary Southampton. We are proud that our content is totally apolitical and strictly factual.
Our aim is to produce regular online video, audio and written content about Southampton's 30 neighbourhoods, with the input of teams of local researchers; we aim to organise community screenings and Q&A discussions on issues common across the city.
Claudia Murg
Founder, Executive Director
Between 1993 and 2015, Claudia worked in London as an investigative journalist and TV producer in current affairs, and on award-winning long form documentaries for BBC, ITV, C4, C4 News and C5. She also had work published in The Sunday Times, The Mail on Sunday and the Evening Standard. In May 2006, Claudia moved to Southampton to work as a producer for BBC TV Inside Out, and as her son was born within days of finishing her contract, she settled in Southampton.
Becoming a mother at the end of 2006, was also the start of Claudia becoming a localist, firmly believing that local is where we can make the most impactful changes, if the collective knowledge and wisdom in the city are faithfully recorded and used for the benefit of many.
With help from a number of supporters, including the School of Social Entrepreneurs Hampshire, Claudia set up We Make Southampton CIC in September 2016, to research and tell the stories that inform, inspire, and connect people across the city but also, to be impartial conversation facilitators between decision-makers, opportunity makers and local residents, to improve diversity and representation in decision making.
Claudia believes in old fashion journalism: meeting people in their environment, taking the time to listen and understand their perspectives and circumstances, checking the facts and the sources, which is why she came up with the idea of a mobile office for We Make Southampton. First Bus kindly sponsors the single-decker bus that has been part of many events and projects across the city. You can hear her story in the TED talk.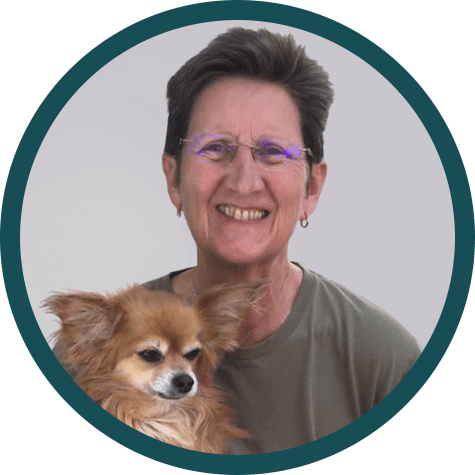 Chrissie Bainbridge
Non Executive Director
Chrissie was invited to be a non-executive director in 2018, because of her humanity, wisdom, huge business experience, and knowledge of Southampton. By then, she retired from her job as business performance director for First Bus, one of the two main public transport bus companies in Southampton. She started working for First in 1977, as a bus conductress, and took on all the challenging jobs, the driving, the scheduling, the operations director, and more. Chrissie is a strong, straight-speaking, no-nonsense person who is used to scrutinizing operational plans and finding what it takes to make them a success.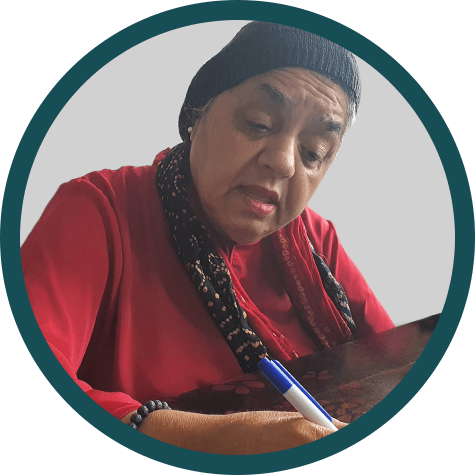 dr. Parvin Damani MBE
Non-Executive Director
Parvin is a very well-known figure in Southampton, where she has been working tirelessly for the past four decades, to improve the lives and relationships between people across the city. She started out in nursing, midwifery, and public health; then she became a councillor at Southampton City Council and then the first Muslim Mayor of Southampton. Twenty years ago, she set up the Council of Faith and also the Muslim Council of Southampton.
Parvin is very passionate about social justice, freedom of speech and equality of opportunity. She continues to be active in forums and groups across the city.
Non-executive directors Kirsty Rowlinson, Saqib Yassin and Rob Davis have contributed to shaping this enterprise in its very early days.
We are working to form a network of volunteer researchers and supporters across Southampton's neighbourhoods, curious about their local area, to gather reliable local knowledge, much needed after the long pandemic disruption.
In essence, the work involves find out who does what where, why, and how, then research and record the most interesting, memorable, and relevant stories for our website.
If necessary, we will train you to acquire the research and interviewing skills, to make volunteering for We Make Southampton CIC, an enjoyable and satisfying experience.
We are also looking for people with technical skills, audio, and video editing, as well as writing, who can help put together the material for the website.
So, if you have:
a healthy curiosity about your local area and get a buzz from talking to people or just finding things out, and if you are willing to invest around 10 hours a month, for 2 to 3 months a year, please get in touch.