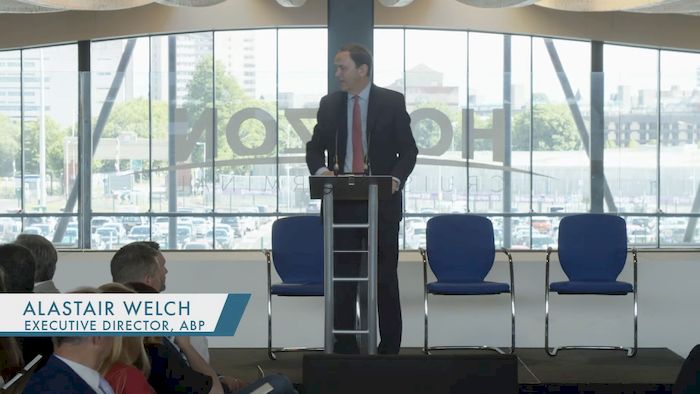 - 22 June 2022
Solent Freeport
On May 08, 2022, at the launch of the Solent Freeport Horizon Terminal in Southampton port, Brian Johnson, Chair of the Solent Freeport spoke about the importance of the Freeport regionally, within the context of the Government's three objectives for Freeports:
to be national hubs for global trade and investment
to promote regeneration and job creation
to be hotbeds for innovation
Alastair Welch, the regional director of Southampton Port, spoke about the importance of the freeport for businesses. His presentation included some outstanding statistics about our city's port activity in Southampton, including:
Southampton port is the UK's biggest export port, with £14 billion pounds worth of goods exported from the port every year in about 1 million boxes of 40 foot, 80% of those come from the Far East
Southampton is UK's biggest cruise turnaround port, and it was the ONLY port in the WORLD that was able to receive and process and manage passengers and crew and vaccinate them, and get them going on their journeys
Southampton port supports around 15,000 jobs regionally and over 45,000 nationally
This 30 min recording is Alastair's presentation at the Solent Freeport launch, accompanied by the relevant slides produced by ABP.
The full live stream 4h recording is available on Solent LEP YouTube Channel, https://www.youtube.com/watch?v=MRla8mpHYpg&ab_channel=SolentLEP
Footnote:
Up until 2013, Alastair Welch was the managing director of Southend airport which he helped to transform and bring in record numbers of passengers. Mr. Welch, who joined the airport in 2007, has overseen the installation of a new control tower, railway station, runway extension, and terminal and welcomed the one millionth. passenger (as reported by David Trayner in Southend Echo)
The beginning of Alastair's speech includes a reference to Southend Airport, where the James Bond film regarded by many as the best ever – Goldfinger – was filmed partly back in 1964, starring Sean Connery.